During the past church season, the congregation members of the Reformed Church in Bunschoten held a collection drive. Last September, each family received a piggy bank in which they could save money. The diaconal goals of last year were Friends of Africa and Jozien Koelewijn.
Both goals are committed to the welfare and a good future of the youth in an African country. Stichting Vrienden voor Afrika is committed to improving education in Malawi. In recent times, the foundation has done this by supporting projects in and around schools, such as the transport and use of computers and the construction of teacher's houses. Currently, the funds raised are being used to build a primary school in Bolera, a poor village where 1,500 children receive no education.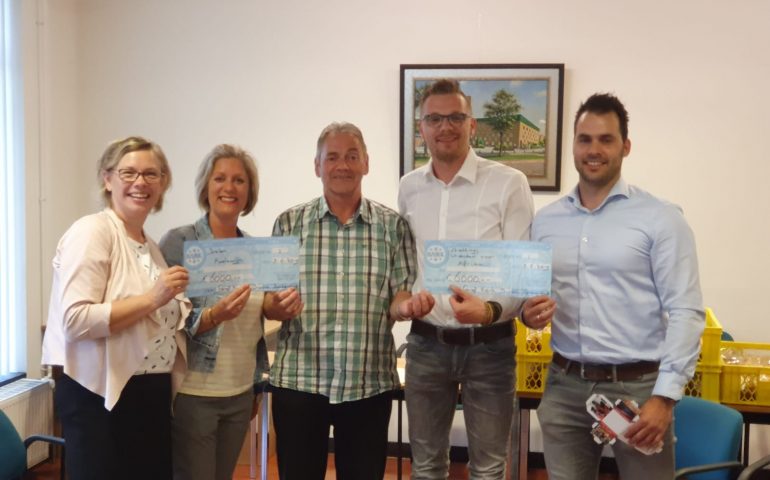 Construction is expected to start by the end of 2019! Jozien Koelewijn is a missionary worker with the Ikaya Lothando Foundation. This means safe (t)home. This is what she tries to offer the children in the township of Durban, a safe home. Safe from violence, drugs and sexual abuse. To let children be children again, by means of sports, games and creative skills.
Related articles
Fran Uittenhout
Final amount of € 45,000 After 2 days glass house is a FANTASTIC amount raised! Thanks to everyone for making it possible to realize 2 great days: technique, DJs, volunteers, all sponsors, donors and of course all [Continue reading....]
Fran Uittenhout
Wijnand's BP petrol station has been a household name in Bunschoten-Spakenburg and the surrounding area since 1979. Quality and local involvement have characterized our gas station and Carwash for all these years. When guests choose Tank and Schenk, [Continue reading...]
Fran Uittenhout
The construction of the school building was to start at the beginning of May 2020 and was expected to be completed in September later this year. A group of enthusiastic volunteers was fully prepared to shoulder the [Read more...].
Stay informed of Foundation Friends for Africa