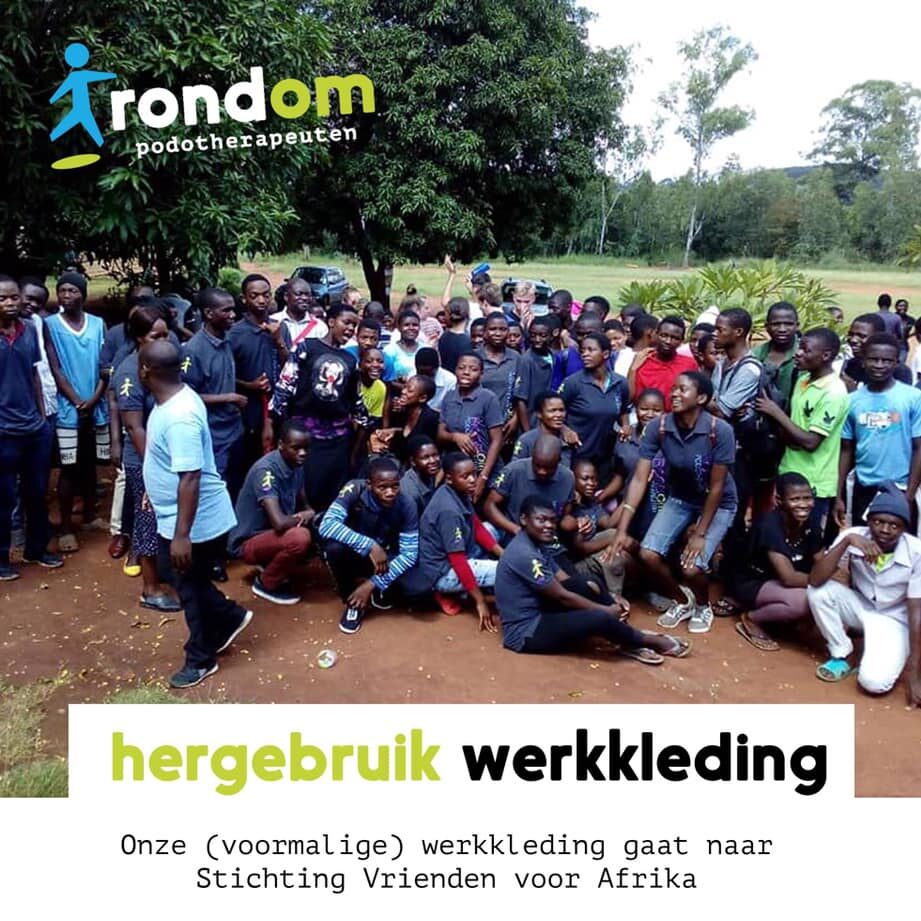 Re-use of workwear
Rondom Podotherapeuten has recently acquired new company clothing. The clothing worn for this purpose was donated to Malawi. The students of Oostwende College have taken these clothes to Malawi and they are extremely happy with them.
Related articles
Fran Uittenhout
Final amount of € 45,000 After 2 days glass house is a FANTASTIC amount raised! Thanks to everyone for making it possible to realize 2 great days: technique, DJs, volunteers, all sponsors, donors and of course all [Continue reading....]
Fran Uittenhout
Wijnand's BP petrol station has been a household name in Bunschoten-Spakenburg and the surrounding area since 1979. Quality and local involvement have characterized our gas station and Carwash for all these years. When guests choose Tank and Schenk, [Continue reading...]
Fran Uittenhout
The construction of the school building was to start at the beginning of May 2020 and was expected to be completed in September later this year. A group of enthusiastic volunteers was fully prepared to shoulder the [Read more...].
Stay informed of Foundation Friends for Africa